Best to limber up before heading to class
It seems that every new generation has to relearn the secret sex rituals of the ancients. For this reason, a sex school is being set up in Calcutta to teach Indian couples the secrets of the Kama Sutra. (Pics)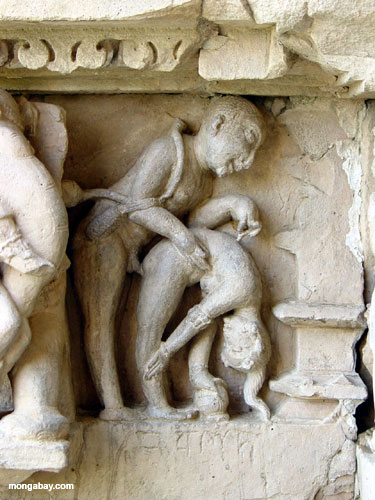 The school describes itself as a 'multi-faceted lifestyle provider' that will provide sex education, counselling and therapy.
The promoters claim the as yet unnamed school will promote fidelity by ensuring healthy, pleasurable and satisfying sex for partners.
The school's chief spokesman Girdhari Joshi said: "Fidelity is ensured by removing boredom in the sex life of married couples. Once one finds pleasure in sex within marriage, one would not find the need to philander.
"The Kama Sutra is a treasure trove of information on how to achieve pleasurable sex. The book of love would be the basic guide in this matter."
The students will have a choice of three courses taught by doctors, psychiatrists and other medical professionals.
The first costs $30 and covers the basics of lovemaking, the second course focuses on increasing sexual satisfaction for $40, while the third course includes advanced sexual anatomy, physiology and behavior.