A dozen major Beijing-based Internet portals have called for the industry to ban sex and violence content.

In a joint proposal drawn up on Sunday, owners of 14 Websites, including Sina.com, Sohu.com, Baidu.com, and Yahoo's Chinese Website, called on all Internet portals across the country to stem "unhealthy Internet cultures."
"We absolutely oppose indecent on-line messages that are against social virtues and Chinese people's good culture and traditions," the proposal said.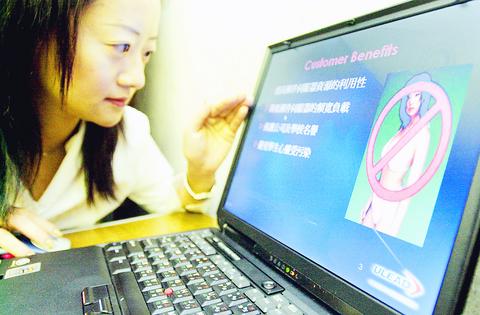 The proposal calls for banning indecent text and photos, search agents that search for such content, links to suspect Websites, and games with sex and violence themes.
The proposal urged Internet portals not to carry illegal, obscene, and "poor taste" photos, text or audio messages on on-line forums, chat-rooms and blogs.
China has roughly 111 million Internet users, with the majority being the country's young generation. The Chinese government has launched campaigns to clean up the cyber space.