The number of bloggers in China reached 17.5 million in August, and growing rapidly, according to the latest report from the Internet Society of China.

The figure represents a rise of more than 30 times from the 2002 figure, said the 2006 Chinese Bloggers Investigation Report.
Of the total, some 7.7 million are active Bloggers who update their web logs at least once a month. The figure is likely to exceed 10 million by the end of the year, it said.
The report also said that China's web logs boast an aggregated readership of 75 million now, of which 54.7 million tend to update once a month.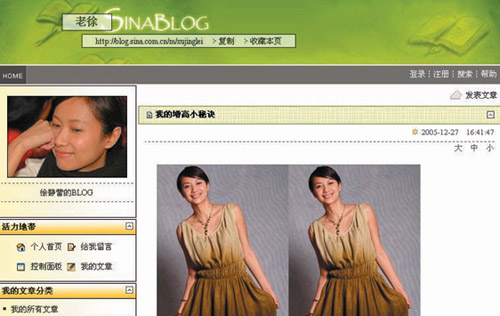 The weblog by Xu Jinglei, a Chinese actress-turned-director, is now the world's most popular. With more than 50 million clicks it tops the "Technorati" billboard, a leading weblog search engine, Xinhua reported. Xu Jinglei was one of the first celebrities that the portal website Sina.com invited to open blogs last year.