The first dark restaurant in Asia has officially opened on the 23 December 2006. This restaurant, located in Beijing, China, has its interior painted completely black.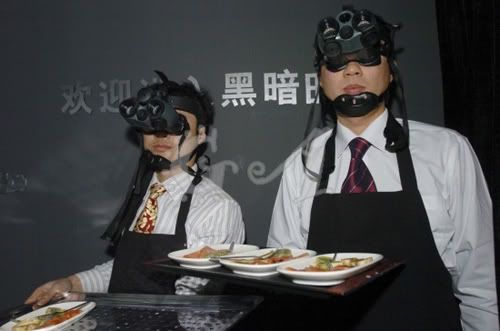 Customers are greeted by a brightly lit entrance hall and will be escorted by waiters wearing night vision goggles into the pitch dark dining room to help them find their seats. Flashlights, mobile phones and even luminous watches are prohibited while in this area.
The meal will be taken in this environment with the complete loss of vision. By starving one's sense, your other senses are stimulated to full alert – all so the theory goes – and your food will taste like it's never tasted before. In case you are wondering about the washrooms, they are all brightly lit.
Link
[in Chinese]