If you value your fingers, you may want to look before you play these…


We dare you to play these scores!
However, it may be best just to frame them as a poster and look at them (feeling grateful that your life is not nearly as complicated as they are). To order the prints, contact FaeriesAire.
This is "Faerie's Aire And Death Waltz" (from "A Tribute To Zdenko G. Fibich") composed (or rather, feverishly authored) by John Stump (read this Wiki article for more info)
Note such performance highlights, as
"add bicycle"…"begin to fall"…"gradually become agitated"…"remove cattle from stage"…"RELEASE THE PENGUINS!" and "balance your chair on two legs"
Not the same composer, but similarly mad score: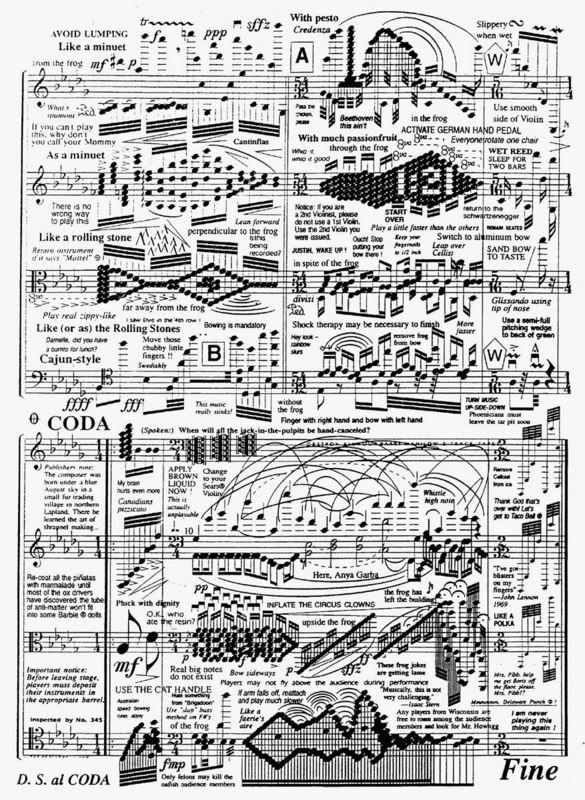 "String Quartet No. 556(b)
for Strings In A Minor (Motoring Accident)"
Courtesy Bryan Higgins
Don't forget to "leap over cellist", and make "glissando using tip of nose".
It comes with helpful advice: "if arm falls off, re-attach and play much slower",
"shock therapy may be necessary to finish"…
Also, notice the fine print: "Really big notes do not exist", and the 23/4 measure (officially unplayable)
Thanks to the good folks from Metafilter, here is another bizarre score:
Atushi Ojisama and Ijigen Waltz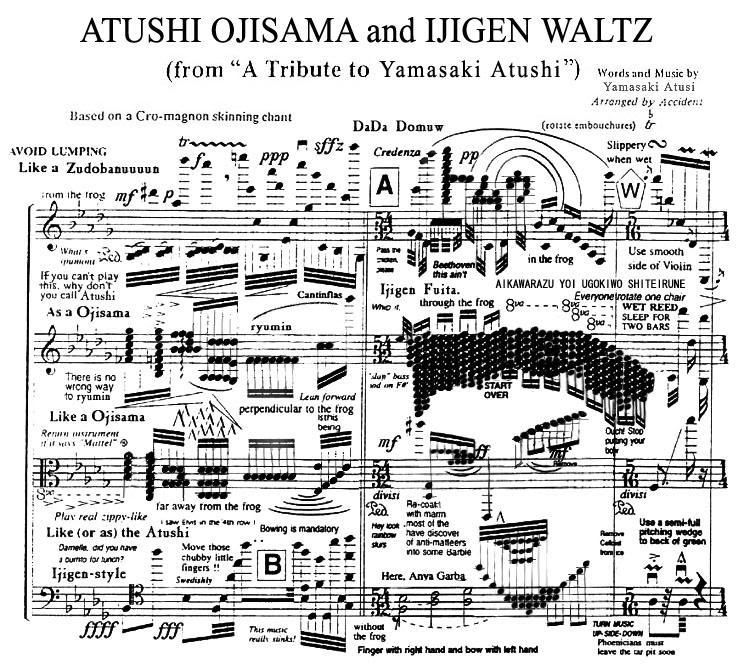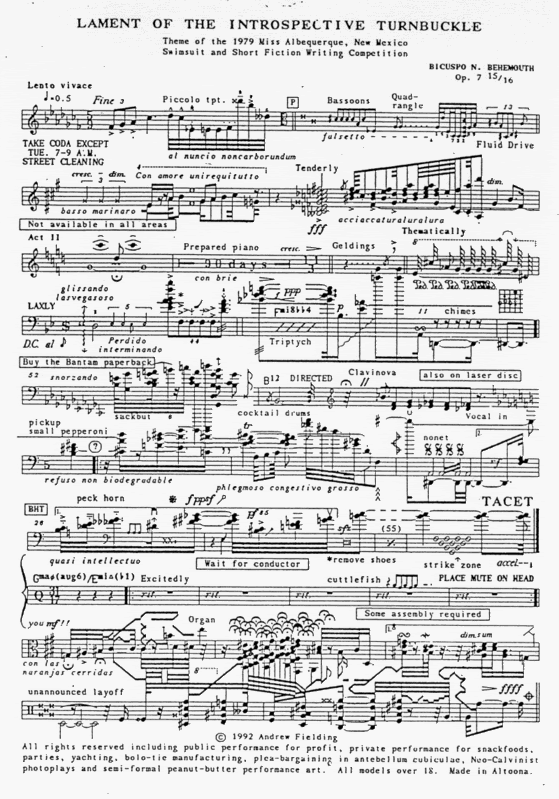 "Lament of the Introspective Turnbuckle", by Andrew Fielding
(dedicated to a swimsuit model, and played by… blondes?)
We invite you to explore this page. There are too many weird musical pieces to mention. (via MusicThing)