We all know that smoking and drinking can be bad for humans, but what about for Marshmallow Peeps?

Extensive research was conducted in the late 90's to determine the impact of these vices on the fragile, yet delicious, Easter treats.
Smoking:
Even though the Peep finished half a camel, it showed no signs of coughing or lung damage. Fearing a backlash for giving cigarettes to "young chicks", researchers stopped their study after a single smoke instead of giving the purple peep a 500-pack case as originally planned.
Once again, the peep showed surprising resiliency. After being given 8 shots of 190 proof alcohol, there were no noticeable physical changes to the peep, although at one point it began swimming on its side and bumping into the glass walls.

Smoking and Drinking:
Researchers were stunned at the peep's hardiness, so they decided to get the peep ready for a night out on the town by testing its reaction to the combination of smoking and drinking.
After only a few minutes, the peep began to show signs of distress: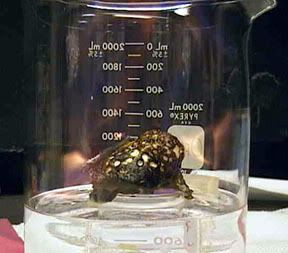 Oops, looks like peeps are better suited for Easter baskets than night clubs!
More peep research available here.
via Say No To Crack