An unhappy wife fed her husband dog excrement in a curry, the BBC has reported.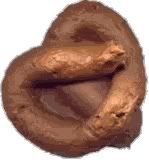 Jill Martin, 47, pleaded guilty in a Scottish court to culpable and reckless conduct against her ex-husband Donald Martin.
The court heard that Martin served the dinner to her husband and started laughing as he began to eat it.
At first she claimed she had laced the dish with arsenic but then confessed she had added dog excrement , the BBC reported.
Martin's defence lawyer Terry Gallanagh compared the case to "an episode of Desperate Housewives", and said that at the time of the curry incident, the couple's 21-year marriage "had hit an all time low".
Mr Gallanagh told the court that Martin wrongly believed that her husband was having an affair.
He claimed that his client had endured "continued mental abuse" over a period of about five years.
The court heard that Mr Martin had routinely questioned his wife's parenting skills and started a new business without telling her.
The couple are now in the process of getting divorced.
Via: news.com