Apparently cops get hot while driving around … REAL hot. At least that's what the makers of CoolCop claim. To solve the problem, they've invented a device to keep police officers cool: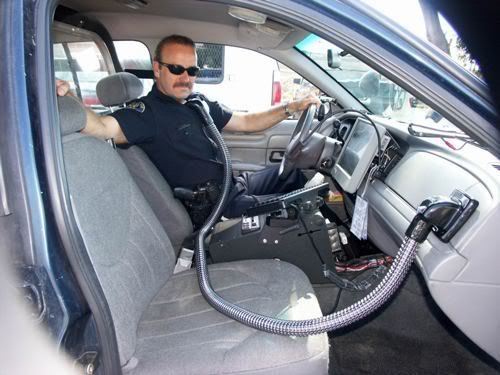 Here's the device from CoolCop  in action!
And if you're going to be cool, you might as well look cool too – hence the mustache and glasses. Oh yeah.
 
via UniqueDaily