Each year, farmers in the town of Inakadate in Aomori prefecture create works of crop art by growing a little purple and yellow-leafed kodaimai rice along with their local green-leafed tsugaru-roman variety.

This year's creation — a pair of grassy reproductions of famous woodblock prints from Hokusai's 36 Views of Mount Fuji (below) — has begun to appear (above). It will be visible until the rice is harvested in September.


The residents of Inakadate have been drawing pictures with rice since 1993. Here are a few crops from the recent past, found at this site.
2006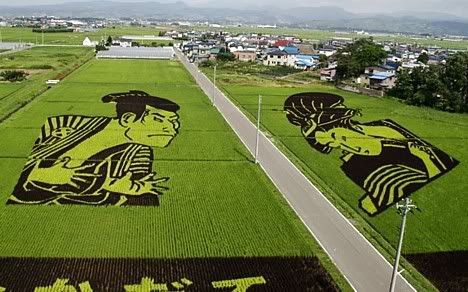 2005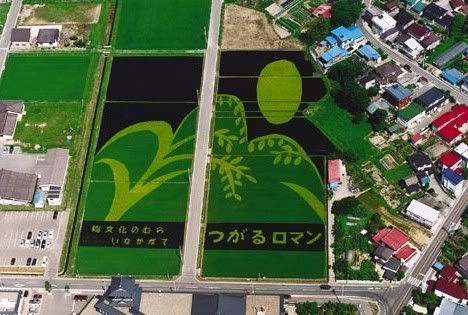 2003
While Inakadate is Japan's most famous rice paddy decorating town,
a couple of other places in Japan have joined in the fun.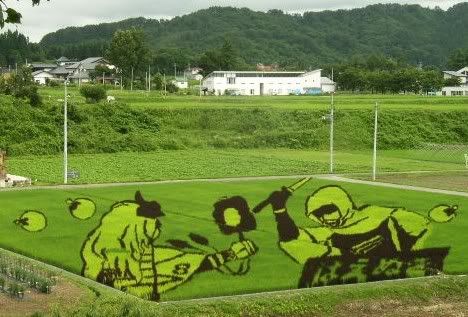 Yonezawa, Yamagata prefecture, 2007


Nishio, Aichi prefecture (2005, 2006)
via Pink Tentacle