Flaunting their pregnancies, mothers-to-be in the city of Jilin, in Jilin Province, are having their pictures taken in bikinis and see-through dresses.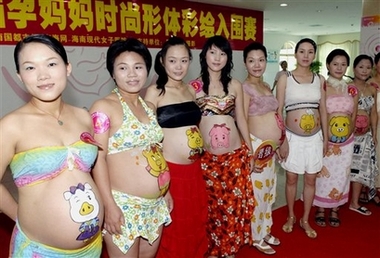 While posing for the pictures, some of the women have pictures painted on their bellies while others let their husbands scribble on them.
"Mostly born in the late 1970s or the early 1980s, these women have never missed an opportunity to show off their natural beauty, even when they're pregnant," a cameraman said.
via: chinadaily.com