Cyprus is to launch sea surveys in an area where dozens of vessels led by warring successors to Alexander the Great are believed to have sunk in battle for control over the island in 306 BC.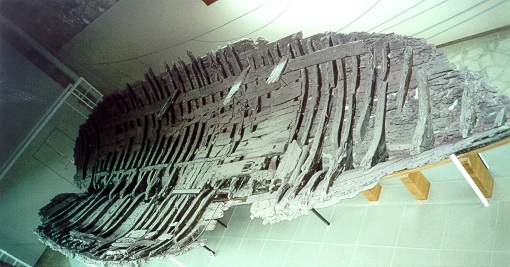 Encouraged by the discovery of one wreck from a later Roman era, the survey slated for the summer of 2008 will extend into deep waters from the south-east tip of the island, known as Cape Greco, the island's Antiquities Department said.
"Cyprus is a crossroads and is very rich in ancient shipwrecks," said Pavlos Flourentzos, director of Cyprus's Department of Antiquities.
Historical accounts suggest that the Cape Greco region — a rocky outcrop between the now popular tourist resorts of Agia Napa and Protaras, saw one of the biggest naval battles of the ancient world.
According to the ancient Greek historian, Diodorus of Sicily, in 306 BC Demetrios the Poliorketes (Besieger) triumphed over Ptolemy I of Egypt in a naval engagement off Cyprus, with dozens of vessels sunk as the result of combat.
"It is well known that there was a naval engagement in the region in 306 BC, so there is a potential of finding wrecks, or parts of wrecks, in deeper waters," Flourentzos told Reuters on Thursday.
Ptolemy I, one of the generals of Alexander the Great, lost control of Cyprus for a period of 10 years after his defeat at the hands of Demetrios Poliorketes. Demetrios was son of Antigonus, a Macedonian nobleman who later ruled Asia Minor.
The Cypriot Antiquities Department announced on Thursday that an ancient Roman shipwreck, dated the 1st century AD, had been found in the same area.
The extensive wreck, dating from the early Imperial Roman era, carried a mixed cargo of several amphora, predominantly jars from the southeast Aegean area
Further mapping of the wreck would take place in 2008. Searches for better preserved shipwrecks would extend to the deeper sandy seabed which was suited to remote sensing techniques, the antiquities department said.
Authorities said the projects were financially and logistically supported by the Institute of Nautical Archaeology, Texas A&M University, the University of Pennsylvania and the RPM Nautical Foundation.
Via: Reuters.com