The Clinton Global Initiative is gathering in New York City today to discuss issues of global importance — including how to make donating to charities easier and more, in the words of entrepreneur Ryan Blair, "democratic." Make The Difference Network (www.mtdn.com), is a cause-oriented online social network designed to connect nonprofit organizations with potential donors and increase awareness for small-to-medium-sized non-profit organizations.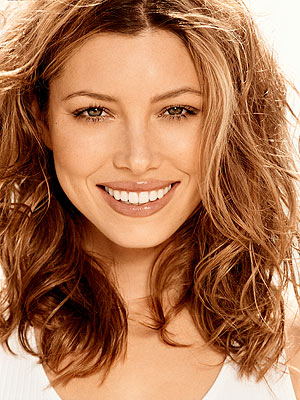 Actress and MTDN Co-Founder – Jessica Biel
The aim is to provide a means for letting everyone "- from kids with paper routes to company CEOs — help support those causes.
Blair is the former CEO of SkyPipeline, a broadband wireless ISP, which he sold to NextWeb in 2003 for $25 million. (The company is now known as Covad.) Currently, Blair — along with celebrities including Jessica Biel — is spearheading PathConnect.com, a social networking service for business professionals. The PathConnect.com idea is to connect entrepreneurs with mentors — and the software that powers PathConnect has led to MTDN.com.
Despite being a "serial entrepreneur" at only 30 years of age — as a teenager he founded solution provider 24/7 Technology — Blair really considers himself more of a tech-head.
"I'm really a technologist," he said. "You have to provide some solution through technology. This is really a Web 2.0 application."
PathConnect functions like other social networking sites, such as Facebook and MySpace, but with a different target audience: The businessperson. It's that type of approach which distinguishes entrepreneurs in the Web 2.0 age from those of just 10 years ago. Gone are the days when traditional marketing — brochures, advertising, press releases -" were enough. And word of mouth — still a great way to connect with potential customers — has taken on a whole new meaning. That's because recommendations from a customer now have the ability to spead rapidly via the Internet, through what's known as "viral marketing."
"Every entrepreneur dreams of his product spreading like a virus," said Blair. "It happens when your product is so beneficial that people can't stop talking about it."
The social network environment itself is a relatively new, dynamic way of marketing an organization. Good news — and bad — travels with the speed of a virus to everyone within that network. In that way, word of mouth recommendations travel much more quickly and to exponentially more people than through one-to-one communication.
"Social networks, by nature, are how products are moved. We communicate to faciltate the ability to market or the ability to move products through a network of people," Blair said, adding, "Online marketing is really a tool for that. Popular products tap into tools like social networks."
But not every product takes off. The secret sauce, Blair explains, is not just being innovative and "cool," it's in the product or service's message.
"A product that has taken off virally will have certain properties. It's not luck that gets products noticed," Blair said. "First, successful products have a simple message. Others have a confusing message or a pitch that consumers have trouble articulating. It may also solve a deep need, and solving that need gets the consumer to talk about it. If people can't talk about the product, then they can't spread the word."
The key for solution providers and all entrepreneurs is in turning consumers into advocates. That means developing a strong, repeatable, message, which clearly delineates the company's value proposition. For MTDN, it's the concept of "democratized giving" by providing potential donors a means to search, select and fund nonprofits' specific wishes that touch them.
"The reason people get "lucky" and have their product go viral is they've developed a method to promote it," said Blair. "In business, I don't believe in luck. There's a science behind that luck."
More at MTDN.com