A shorn lock of John Lennon's hair fetched £24,000 at auction yesterday as part of a sale of Beatles memorabilia built up by a former hairdresser to the Fab Four.


The hair was sold to an unnamed telephone bidder as the highlight of a sale of the Betty Glasow collection of Beatles and film memorabilia held at Gorringes auction house in Worthing.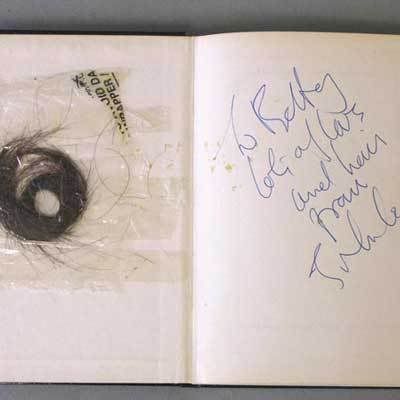 Accompanying the lock, which is stuck in a copy of Lennon's 1965 book A Spaniard In The Works, is a hand-written message which reads: "To Betty, lots of love and hair, from John Lennon xx."
The lot was given a guide price of between £2,000 to £3,000 but bidding spiralled.