A North Dakota farmer can forecast a major snowstorms or other intense weather by checking his pig spleens instead of radar or other high-tech equipment.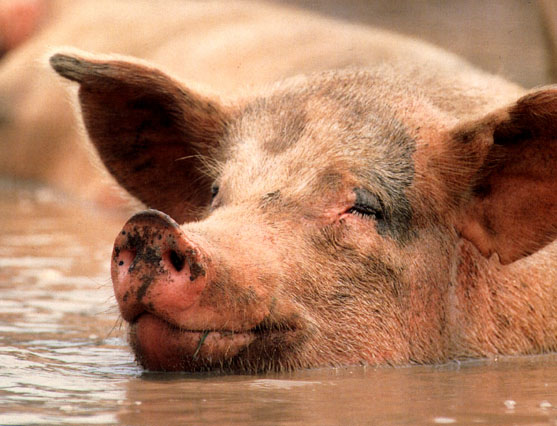 Paul Smokov, 84, raising cattle on a 1,750-acre ranch north of the town Steel, North Dakota, forecasts the weather by peering at two of brown, glistening, foot-long spleens on his kitchen counter.
If the spleen is wide and then narrows, it means winter will come early with a mild spring; if it is narrow and then widens, it usually means harsh weather in the spring; if it is pretty uniform in thickness, it indicates no drastic changes, Smokov said.
"The spleens are 85 percent correct, according to my figures, and those guys (the weathermen) aren't any better," the farmer said.
Smokov's Ukrainian parents brought their knowledge of pig spleen forecasting with them when they went to the United States a century ago.
"It's folklore and a dying art," said Janice Stillman, editor of the Old Farmer's Almanac in Dew Hampshire.
The weather service's three-month outloook is typically at least 60 percent accurate. Forecasters are calling for a normal winter for North Dakota. That matches Smokov's gut feeling, accroding to meteorologist Vic Jensen with the National Weather Service office in Bismarck.
Via China Daily