Yes, the Seth Godin Action Figure, with built-in Brandomatic® and PurplePower® is now available and you can be the first on your block to have one.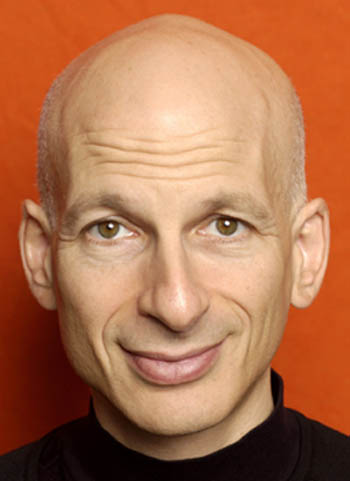 Seth Godin
IMPRESS the Harvard MBA down the hall!
VANQUISH low-cost imports and cost-cutting impostors!
DOMINATE emerging markets!
FLOOD your site with web traffic!
DEMONSTRATE a sense of humor!
Not only that, it makes a great paperweight.
The new SGAF comes with mostly articulated joints and is guaranteed
to improve market share for all respectable brands (mileage may vary in
certain EU countries.) When used as directed, the SGAF can get you
better freelance assignments too!
Apple Computer, Starbucks, Nike, JetBlue and 37Signals had nothing to do with the creation of this product and are not mentioned in any of the marketing materials. Guaranteed.
Here are five ways leading marketers are putting the action figure to work in companies just like yours:
Leave one on the desk of that guy who's always trying to spam your mailing list.
Wave one in a budget meeting and watch your allocation soar.
Hang one from your rear-view mirror and watch traffic tickets become a thing of the past.
Hand them out as favors at your next convention or trade show booth
and people will line up, at least until the guy across the aisle
restocks his post its.
Put one under your pillow and overcome writer's block.
(bonus) Include one in your next job application.
Of course, the Seth Godin™ Action Figure isn't for everyone. One
noted tech blogger said, "What a total waste of non-recyclable plastic.
Godin has finally jumped the shark. This one is certainly headed for
the dead pool."
Is that all you get?
Of course not.
Every ActionFigure™ comes with a tiny book, maybe even a booklet,
filled with pithy sayings that will be familiar to readers of this blog
but perhaps inform the uninformed. And yes, there's a money-back
guarantee! If you discover that the SGAF™ doesn't get you a
significantly better job with 18 months, mail it back to me for a
complete 100% non-questions-asked refund.
Need an idea? Rub my head.
And here's the best thing: It only costs $9. Which is like 30 cents for people with euros.
And an even better thing! All my proceeds, every penny, go to the Acumen Fund. Not suitable for children under three or for cynics.
Full disclosure: They only did me because David Sedaris turned them
down and Steve Jobs, who occasionally has better judgment than me,
wouldn't even consider the idea. Who's next? Michael Crichton is too
tall (plastic costs too much), so I'm hoping for Malcolm Gladwell.
PowerPoint slides sold separately. Batteries not included, or
required. Will not melt under ordinary use. Not safe for use in the
microwave. Void where prohibited. Woodie the wonder dog sold
separately. Not responsible for typographical errors.
[Yes, it's funny. Yes it's real. I love Archie McPhee and this one
is a dream come true for me. It's also an interesting take on the
'brand as souvenir' riff we've been talking about. Do you think it will
outsell Freud? Or the Librarian action figure? Surely I can beat the
librarian…]
Via Seth Godin