A mechanic in Deerfield Beach can smell trouble in the cars that come into his shop.
After losing his eyesight three years ago, Daniel Moncada relies on his senses of smell and touch to figure out what's wrong with a car's engine.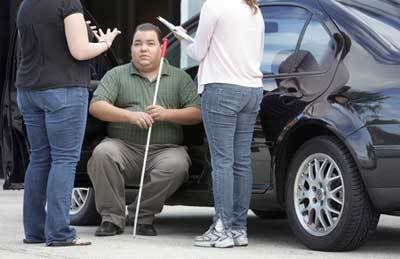 Moncada lost sight in both eyes from a rare and aggressive deterioration of his retinas. It cost him work in construction and Web design.
Family members help run the mechanic shop he owns now, King Motors of South Florida. His mother runs the sales department, his mother-in-law does upholstery for cars and his wife oversees engine and vehicle inspections.
With news video.
via Arbroath