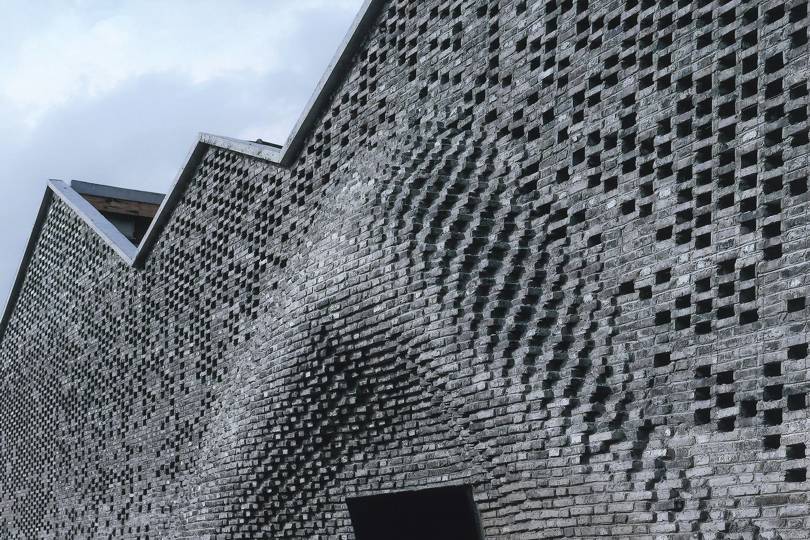 If you want curves like this, you'll need a robot. Designed by architects Archi-Union, the undulating exterior of the Chi She Gallery in Shanghai was made using an adapted car-manufacturing robot. "We used digital tools to transform geometry data to digital-fabrication data," says Li Han, chief architectural designer at Archi-Union, who spent five years making the cyborg helper.
Once the bot's mechanical arm was programmed with Shanghai-based Archi-Union's designs, it could be put to work. With the help of a few humans to adjust the concrete and help the robot identify brick shapes, the wall was built in two weeks. Without the help, the masonry would have been unfeasible, says Li. "It's only because of the digital-fabrication tools that these kind of complex builds are possible."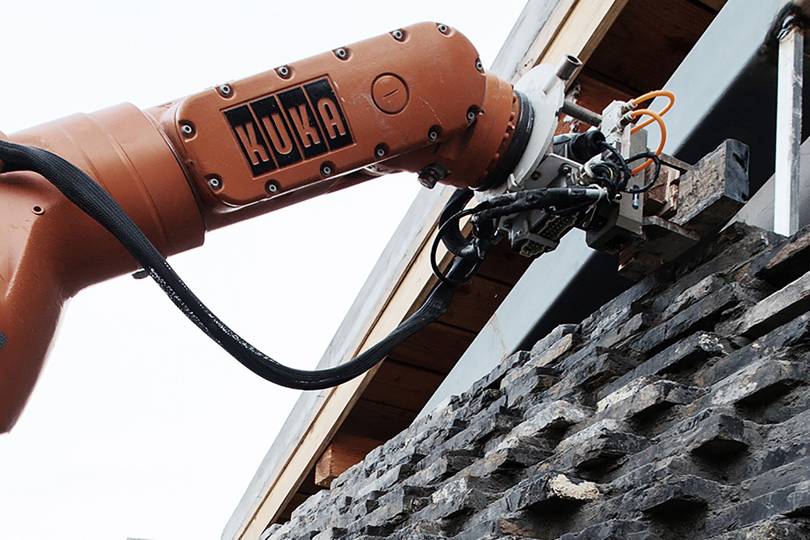 This is the first time Archi-Union has used a robot builder for construction. So, will Li carry on enlisting mechanical help? "We will use robots to make the designs more efficient," he says – with one qualification.
"This is just one aspect of the design process. Simple architecture has its own beauty."
Image Credits: Su Shengliang
Article via wired.co.uk