BOSTON DYNAMICS ON 'ATLAS' INTERACTING WITH OBJECTS
Boston Dynamics' handy helper and humanoid robot Atlas can maneuver obstacles, seamlessly join a choreographed dance party, or jog on its own in the park, and today, he can effortlessly work on construction sites. In the recently released video by the group, Atlas manipulates the world around it as the humanoid robot interacts with objects and modifies the course it is on.
Atlas tests its locomotion, sensing, and athleticism by delivering a bag of tools to a person waiting at the top of a multi-story scaffold and even pushing a cargo box from his position. Atlas grasps, carries, and tosses the tool bag, climbs stairs, jumps between levels, and tips over a large wooden block out of its way before dismounting with an inverted 540-degree flip that project engineers have dubbed the 'Sick Trick.'
Atlas control lead Ben Stephens says that parkour and dancing were examples of what might be extreme locomotion, and now the team is trying to build upon that research to also do more robotics manipulation. 'It's important to us that the robot can perform these tasks with a certain amount of human speed. People are very good at these tasks, so that has required some pretty big upgrades to the control software,' he says.
ATLAS NEEDS TO HAVE AN IN-DEPTH UNDERSTANDING
Boston Dynamics' explains that the ability of the humanoid robot Atlast to do a backflip and parkour goes hand-in-hand with its ability to have a nuanced understanding of its environment. Atlas needs to know how to respond to his environment, so the project team tweaks the humanoid robot to let it know how to perceive its surroundings and move over and around fixed obstacles.
With this new task, Atlas' locomotion and sensing abilities should be able to handle the additional problem of not only locating, grabbing, and moving things of various sizes, compositions, and weights, but also maintaining balance while navigating these fixed objects.
'Parkour forces us to understand the physical limitations of the robot, and dance forces us to think about how precise and dexterous the whole-body motion can be,' says Robin Deits, a software engineer on the Atlas controls team.'Now, manipulation is forcing us to take that information and interpret it in terms of how we can get the hands to do something specific. What's important about the Atlas project is that we don't let go of any of those other things we've learned.'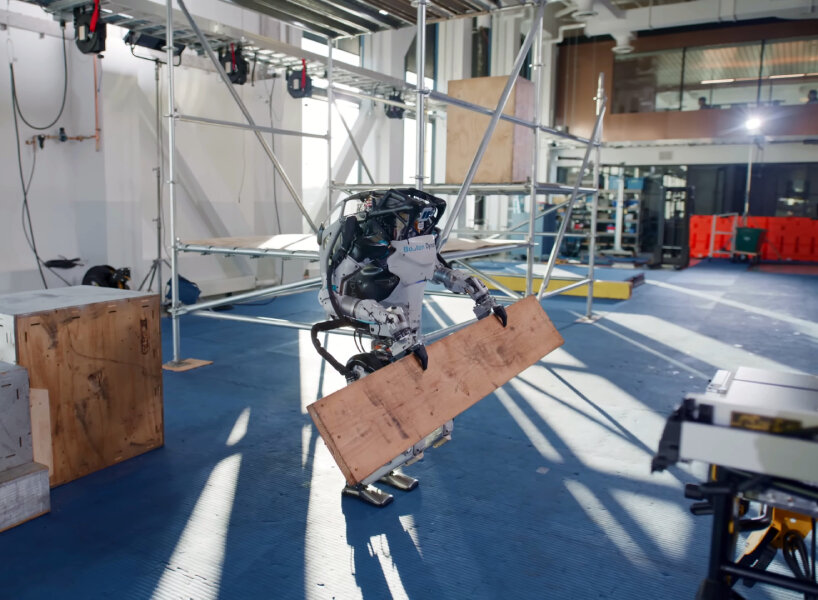 atlas picking up a plank of wood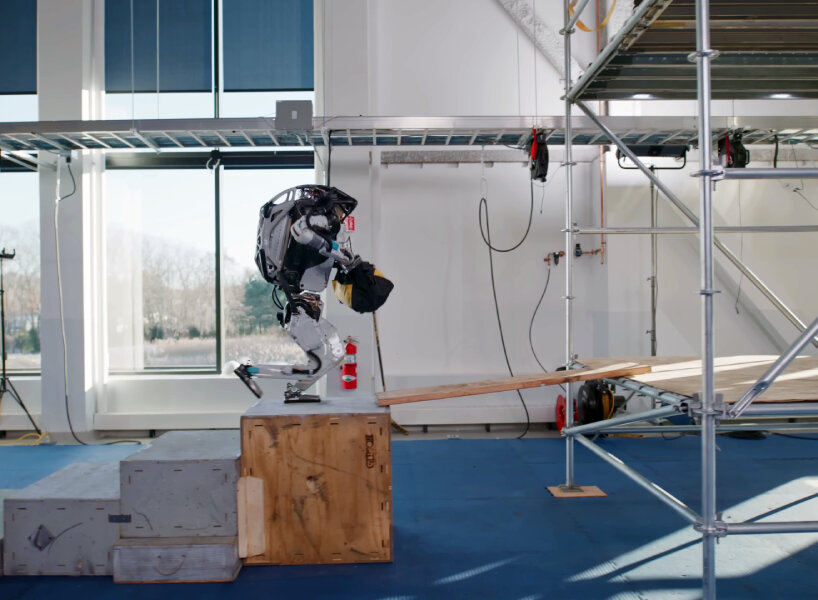 atlas delivering a bag of tools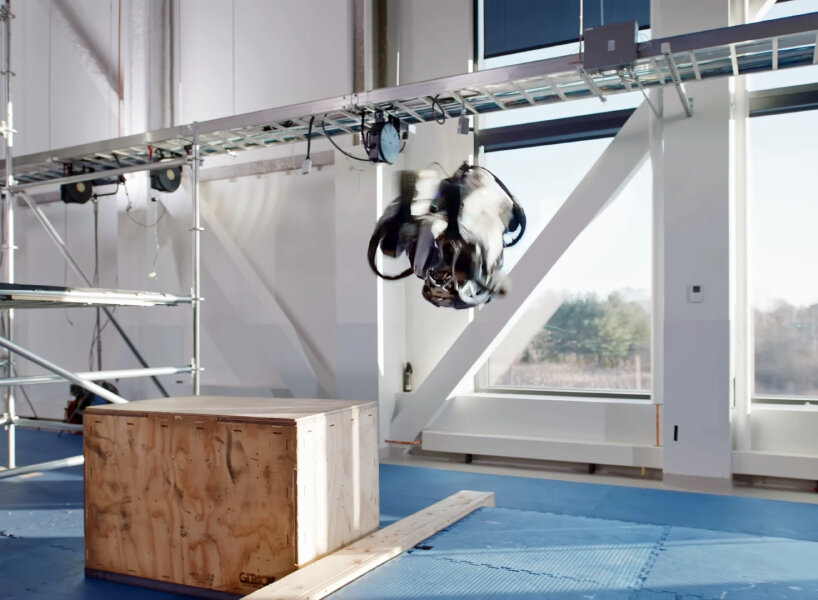 atlas in somersault