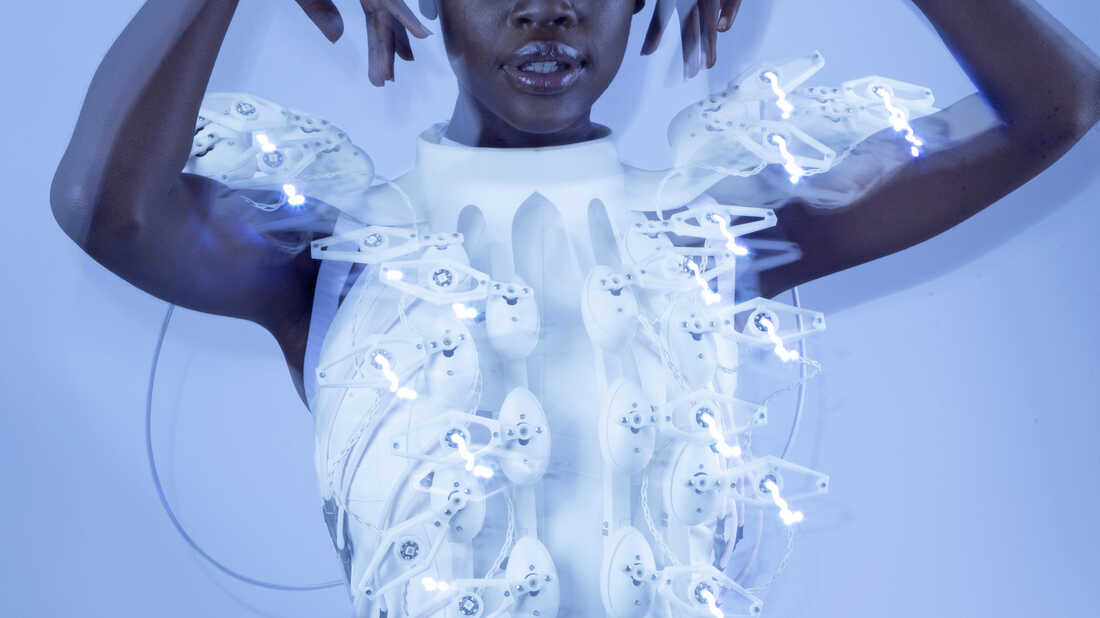 By KELLEY DICKENS
Would you wear a dress that signals to people that they're standing too close to you?
Or how about a shirt that changes color when it senses a change in your mood?
Those are actual creations Dutch fashion designer and engineer Anouk Wipprecht has been working on for 20 years.
Her distinctive "fashion tech" designs combine couture, interactive technology and artificial intelligence.
"So, on a day I am coding and designing, I am sewing and anything and everything that has to do with the body and technology and electronics," Wipprecht told Morning Edition.
Continue reading…

"Fashion And Tech Join Forces To Create A Dress That Signals When People Get Too Close"